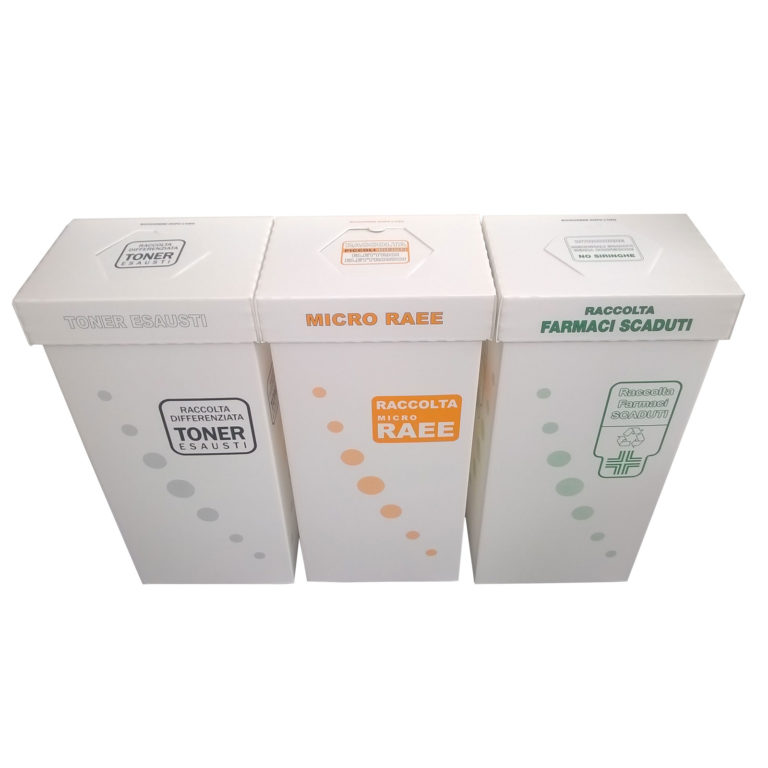 TECHNICAL INFORMATION "ECO EASY C 70"
EXPIRED MEDICINES WEEE TONER WITH HEXAGONAL OPENING
Eco Easy 70 is a strong and durable bin, designed for the every waste collection.
Ideal for offices, hospitals, schools, fairs ….
With "Eco Easy 70" recycling becomes easy and feasible everywhere.
The material is the propylene (PP) honeycomb, 3 mm thick, with excellent mechanical properties of impact resistance, the chemical properties of good resistance to water, oils, fats, salt solutions and some solvents.
This is light, washable, easy to handle, reusable and durable.
The structure is provided with two holes to use handles and written specific content.
Written also on the lid which has a hexagon opening 20 × 17.
Characteristics and measures:
-sized container ca cm. 26×36 H.78
-capacity container ca 70 lt
-weight kg. 1
-fully recyclable