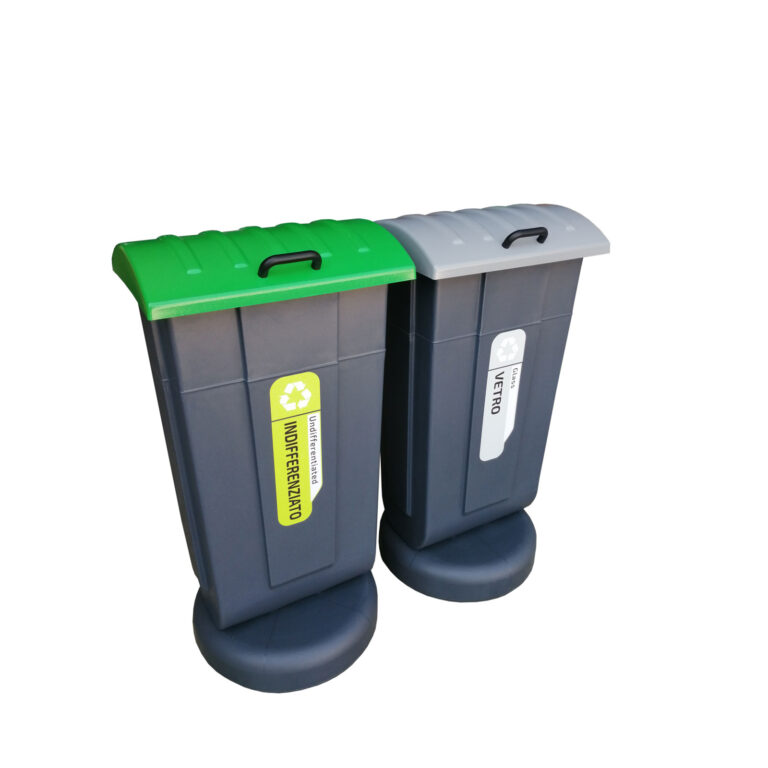 Description
1378 65 Lt. polyethylene
Bin with handle lid and concrete base coated in Pvc
This bin is built in polyethylene with the technique called rotation way. This type of material, guarantees excellent resitance against impacts, and preserve aging and fading.
The process of building the rotational plastic, it means that the polimeric materials can be made in any shape, through a treatment which usually is with heat..
It's a rectangular bin and conical trunk which measures on the upside are cm30x45 and height cm.75
The lid is made in thermoformed Abs and the colored with best two components paints.
The emptying takes place through an inner bag.
At the lower side of the bin we put a concrete base diameter 43 cm. which is coated in Pvc.
CHARACTERISTICS:
Capacity                            65 lt
Width                                47 lt
Depth                                48 lt
Ground clearance           98 cm.
Cement base weight       22 kg.
Total weight                     30 kg.
Bag size                             cm. 70×100