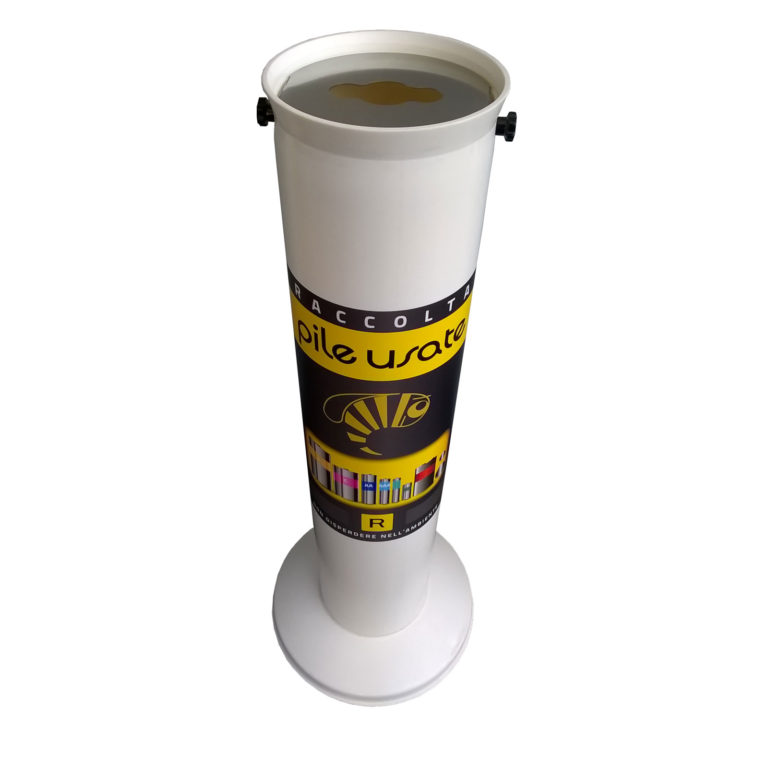 DATA SHEET ART. 1357 TUBE C. 13 "BATTERIES COLLECTION"
Tube built in extruded polypropylene, it has a diameter Ø 16 cm. and high 75 cm with a polypropylene base Ø 28 cm.
Top of cylinder is blocked with a stainless steel 10/10 where in the center there is a hole 8×4 cm. in order to put in all the types of  battery of the market.
Easy to drain unscrewing the locking bolts stainless steel.
FEATURES:
Capacity 13 lt.
Total height 82 cm.
Diameter base Ø 28 cm.
Empty weight Kg. 2