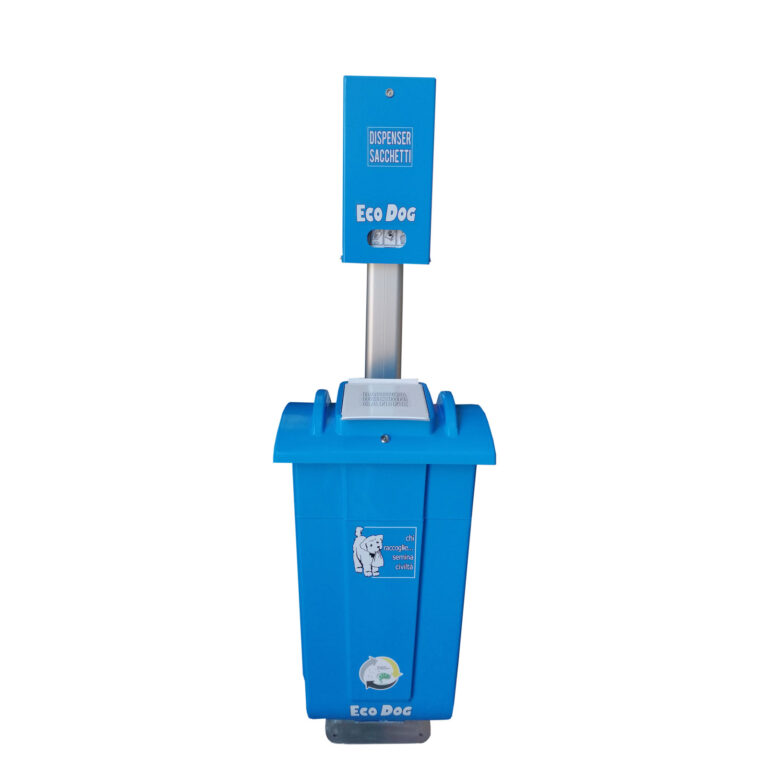 The Ecodog bin will help you to improve the city cleanness.
It's a point where the user can introduce only and exclusively the excrements of his dog inside a plastic bag.
In particular this item has the dispenser which contain until 350 plastic bags for dog waste collection.
The bin is supplied with a key that allows to lock the lid.
The bin capacity can be 50 or 65 Litres, it's a customer's choice.
Description
TECHNICAL INFORMATION
ITEM 1115 BIN 50/65 lt. WITH DISPENSER FOR DOG WASTE COLLECTION
The bin is made with the rotational technique
This material, as well printed, guarantees great resistance to shocks, aging, as well as fading.
It 'a container with a rectangular base, truncated cone shape, the measures are in the upper part of cm. 30 × 45 and has a height of cm. 75
The lid of the container is constructed of ABS thermoformed and then stained with the best two-component paints and is locked to the container by means of a lock in a triangle. It consists of an accessory intrusion, built in ABS white methacrylate, which has raised an opening cm. 18.5 × 15 for the introduction of the rejection.
The dispenser door for around 350 bags has the dimensions of cm. 22.5 × 44.5 × 6, and is placed above the container, all supported by a metallic structure, having a base of cm.30x30x5 mm hot galvanized iron thickness, which blocks cm aluminum oval. 10.4 × 4.2 H. 162.
This structure through the 4 holes D. 11mm. located on the base, it can be fixed on the floor or on asphalt.
DIMENSIONS: cm. H. 47 x 50 H. 175 Weight 19 kg