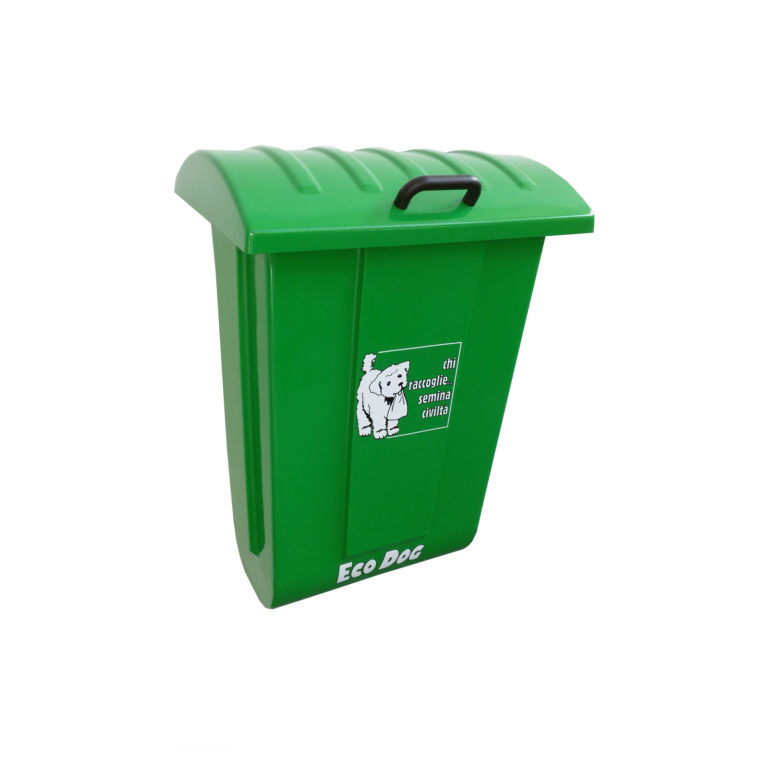 ECODOG BIN
The Ecodog bin will help you to improve the city cleanness.
It's a point where the user can introduce only and exclusively the excrements of his dog inside a plastic bag.
In particular this item has the anti-intrusion lid with the locking key that doesn't allow the introduction of high-dimension garbage.
The bin capacity is 50 Litres.
Description
TECHNICAL INFORMATION
ECODOG – URBAN BIN FOR DOG WASTE COLLECTION WITH ANTI-INTRUSION LID 1376
This bin is made with the rotational technique.
This material, guarantees great resistance to shocks, aging, as well as fading.
It's a bin with a rectangular base, truncated cone shape. The measures are in the upper part cm. 30 × 45 and height cm. 75
The handle lid is made with ABS thermoformed and then colored with the best two-component paints.
This bin has an attack behind, for an existing pole or wall.
DIMENSIONS: cm. 47 x 50 H. 175 Weight  10 kg.