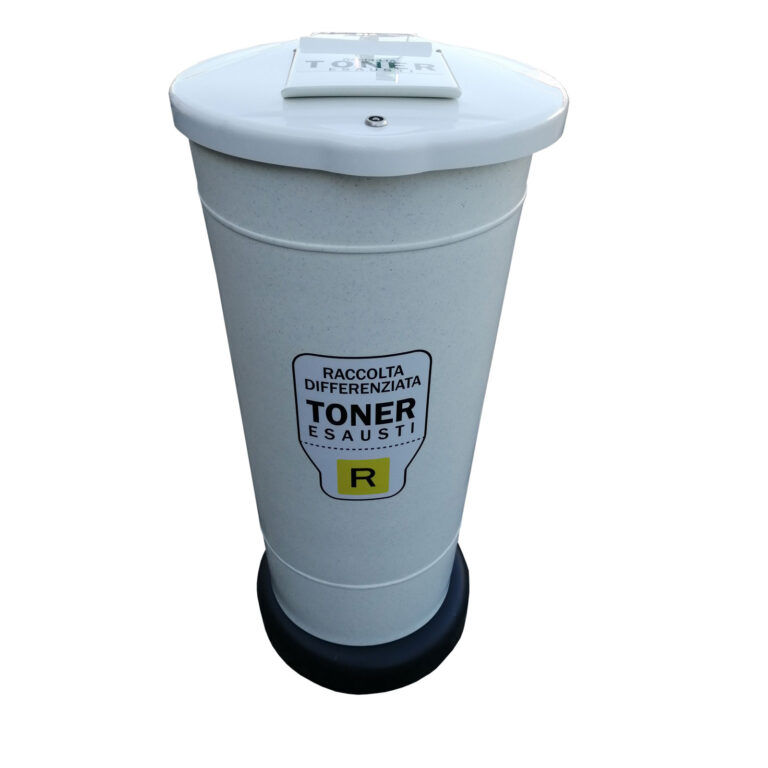 DATA SHEET ITEM 1336 CONTAINER TONER COLLECTION C.105 lt. WITH CEMENT BASE
The TONER collection container is constructed of polyethylene with the ROTATIONAL technique.
It is a truncated conical container, high 80 cm. with bottom base of diameter 37 cm. and upper base diameter of 44 cm.
The base of the container is fixed to a cement base coated in white polyethylene.
The lid of the container is constructed of ABS white methacrylate, circular shape with convex for water drainage,
having a 48 cm diameter and height of 4 cm.
It has a closure which makes it integral with the container via a lock triangle.
At the center of the lid is placed a door intrusion, with a loading 19×19 cm deep. 20.
Emptying takes place by a bag or a removable plastic inner container.
Features and measures
Container capacity lt. ca 105
cm height from the ground. 91 ca
Cover Dimensions cm. 48 ca
Dimensions cop. Intruder cm. 19×19 prof. 20
Max cover cm depth. 56 ca
Total weight kg. 27 ca