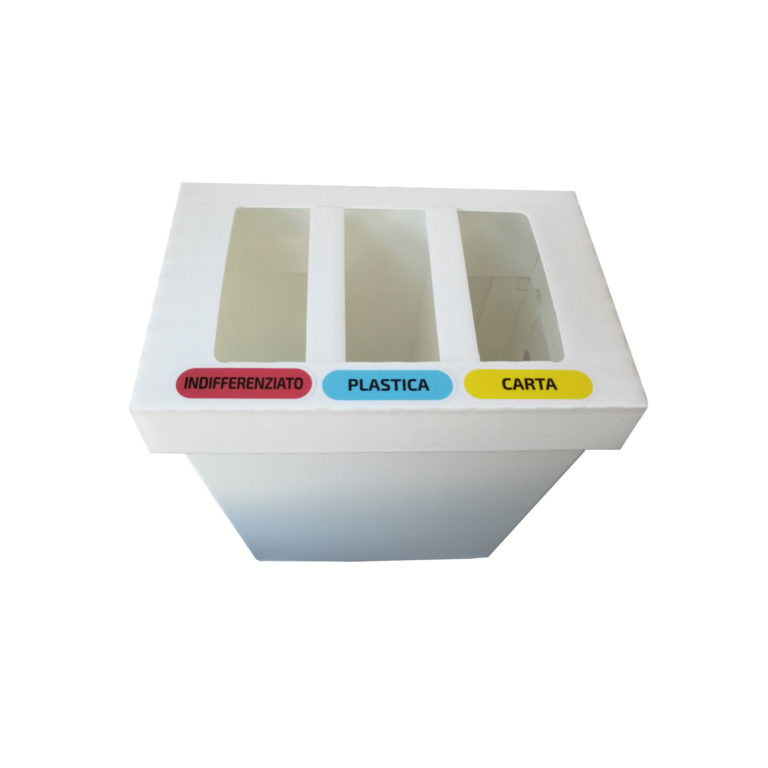 Eco Easy 40 is a strong and durable bin for collection differentiated waste such as paper, plastic, glass, etc.
Suitable for offices, hospitals, schools, fairs, events, festivals.
With "Eco Easy 40" the separate collection becomes easy and feasible in every place.
The material used is the alveolar propylene (PP), thickness 3 mm, from the excellent
mechanical properties of impact resistance, with good chemical properties
resistance to water, fats, and some solvents.
Light and washable material, it's easy to handle, reusable and long duration.
The trapezoidal shape bin has two holes for use with handles and other holes in the two side parts that make it aesthetically more pleasant, have the function of ventilation and facilitate the identification of the amount of waste inserted.
Its dimensions give the possibility to be placed in narrow spaces and even under the desk.
It can also be folded up and stacked, making any storage less problematic.
Dimensiones:
– size 40×26 cm. upper part, 34×20 cm. lower part, height 45 cm.
– capacity bin ca lt. 40
– weight about kg. 0.60
Fully recyclable